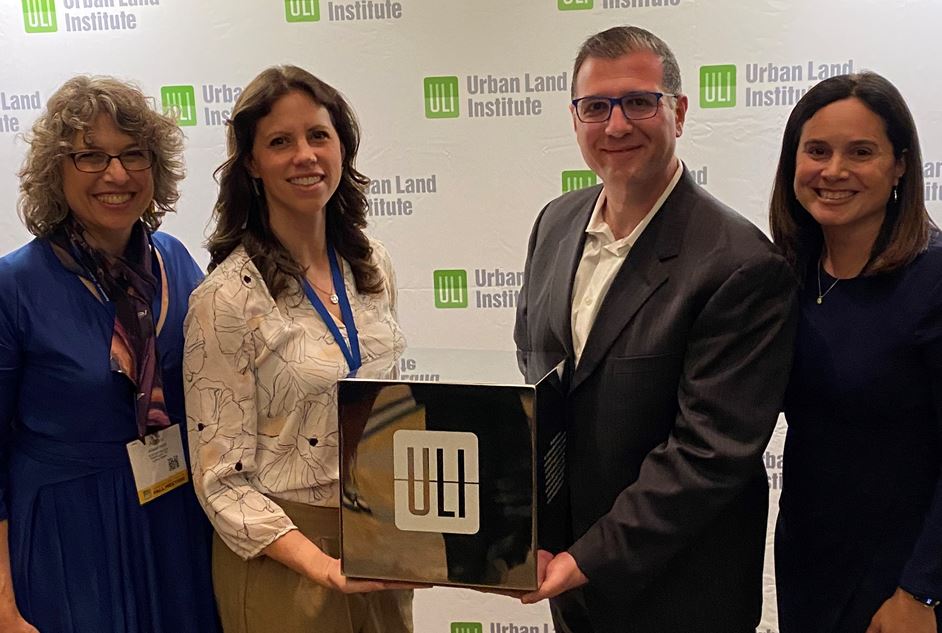 ULI Announces Winners for the 2022 Jack Kemp, Terwilliger Center Awards
OCTOBER 26, 2022
WASHINGTON (October 26, 2022) – The Urban Land Institute's (ULI) Terwilliger Center for Housing has announced three winners for this year's Jack Kemp Excellence in Affordable and Workforce Housing Award and four winners for the Terwilliger Center Award for Innovation in Attainable Housing.
The Jack Kemp Award was established in 2008 in memory of Jack Kemp, a former secretary of the U.S. Department of Housing and Urban Development and a national advisory board member of the Terwilliger Center. It recognizes developments that use innovative financing sources to provide attainable mixed-income housing, primarily focusing on households earning greater than 60% of area median income.
The Terwilliger Center created the new award for innovation in 2022 to recognize unique yet replicable developments that offer or preserve affordability.
"Each year, housing costs continue to grow and burden household budgets, and no community is immune to this issue. The 2022 winners are innovative and replicable examples of how ULI members and other housing development stakeholders are leading the charge in addressing the growing home attainability challenges plaguing their communities," said Christopher Ptomey, executive director of ULI's Terwilliger Center for Housing.
This year's winners for the Jack Kemp Excellence in Affordable and Workforce Housing award are:
Courthouse Lofts, Worcester, Mass. A prime example of a public/private partnership, this project transformed the historic Old Worcester County Courthouse into 118 units of housing for families at five different income levels. The project also includes the Major Taylor Museum, which honors Marshall "Major" Taylor, the first African American world champion in professional cycling.
Orenda, Seattle. Orenda is a community-driven project with a mix of studio, one-, two-, and three-bedroom units affordable to households earning between 65% and 120% of area median income. The first two floors are occupied by the Odessa Brown Children's Clinic, which offers medical, dental, nutritional, mental health, and other services, and the Tiny Tots Development Center.
The Cottages on Vaughan, Clarkston, Ga. Located in the most ethnically diverse square mile in America, this new pocket neighborhood includes eight micro-cottage homes within walking distance to community retail and amenities. The site is laid out intentionally to foster community interaction, including a common green area with a fire pit, lawn chairs, picnic tables, and vibrant landscaping including vegetable and herb gardens. The development has many sustainable features and four of the homes have achieved net-zero.
Other jury members are Paul Bernard, president and CEO, Arlington Housing Corporation Inc., Arlington, Va.; Rodger Brown, managing director of real estate development, Preservation of Affordable Housing, Boston; Payton Chung, managing partner, Westover Green, Washington; Tamara Dudukovich, principal, Avenue Ventures LLC, Pittsburgh; Alan George, executive vice president (retired), Equity Residential, Chicago; Dara Kovel, president, Beacon Communities, Boston; Mark Richardson, chief technology officer, Rich Analytics, Toronto; Jaydan Tait, president and CEO, Attainable Homes Calgary, Calgary, Alberta; Emily Thompson, partner, GMD Development, Seattle; Dawnita Wilson, vice president, head of diversity and inclusion, JBG Smith, Bethesda, Md.; Margaret Wylde, CEO, ProMatura Group, Oxford, Miss.; and Bob Youngentob, executive chairman and co-founder, EYA LLC, Bethesda, Md.
For questions about the housing awards program and the 2023 awards process and schedule, email Terwilliger.Award@uli.org.
For more information, contact media@uli.org.