Project category
Mixed-Use
Project market
Government
Project location
Melbourne, Australia, International
Client
State Government of Victoria, Australia
About the Project
This conceptual design for revitalization of central transportation point in Melbourne, Australia opens and perforates the train station and the site, fostering an integration of people, functions, and opportunities, acting as a civic threshold and connecting neighboring districts and citizens.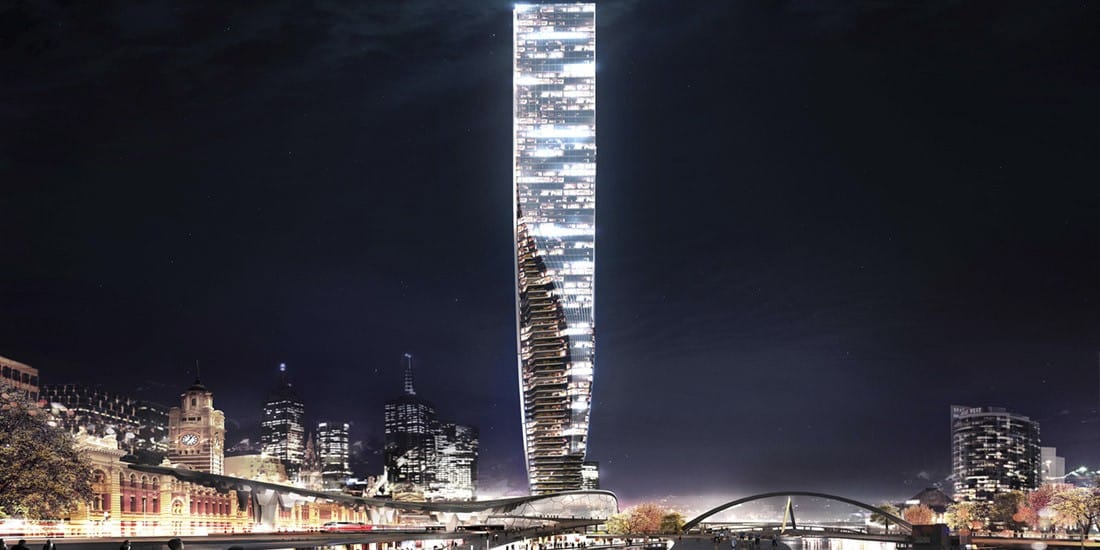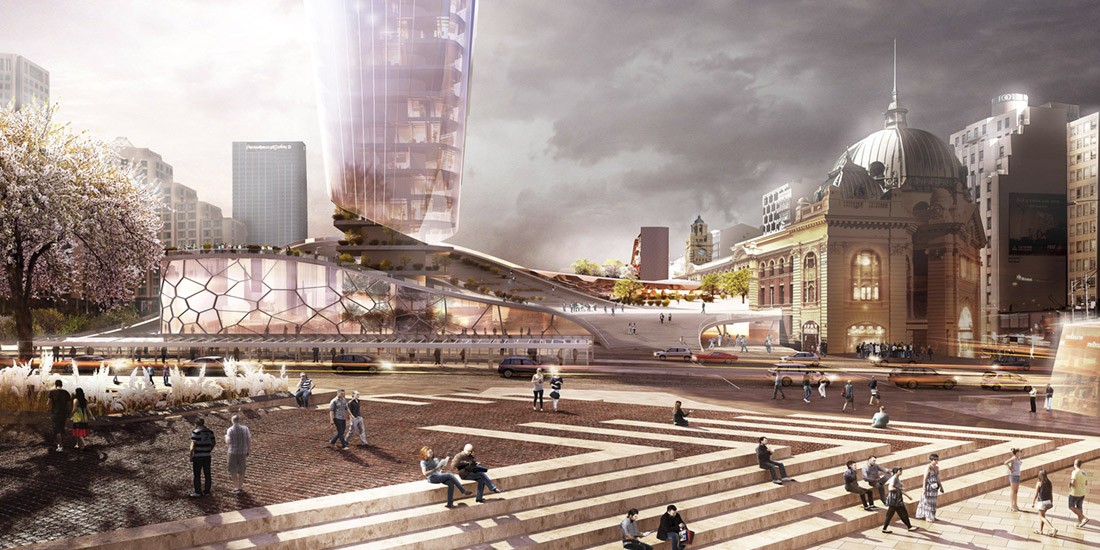 About the Project
The State Government of Victoria is staged an international design competition, seeking innovative design proposals to reinvigorate the historic Flinders Street Station, improve its transport function and unlock the urban design and development potential of the precinct. The station is one of Australia's most important heritage sites and one of the nation's busiest train stations. These factors create a complex mix of demands and priorities on the site and its wider precinct.
The competition therefore required a design response that balances boldness of vision with a careful attention to the many opportunities and challenges of the station. A rejuvenated Flinders Street Station and precinct will act as an urban catalyst, playing a critical strategic role in enhancing essential transport services and integrating an appropriate mix of uses for a growing city. It will also play a vital role in strengthening connections between the city and the station, and beyond to the Yarra River and its expanding arts and sports precincts to the south and southeast.
AIA Northern Virginia
2021 Award of Excellence in Conceptual | Unbuilt Architecture
AIA DC
2013 Unbuilt Award of Excellence
Our team
Project Leadership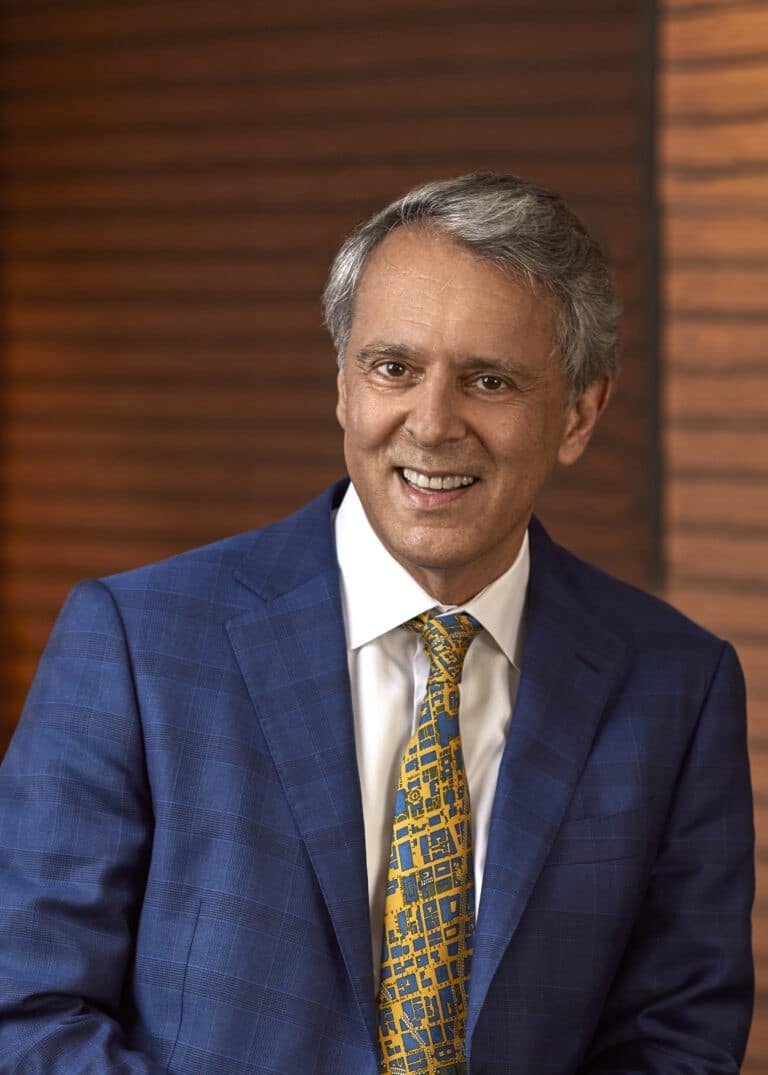 Principal & Co-President
Manoj Dalaya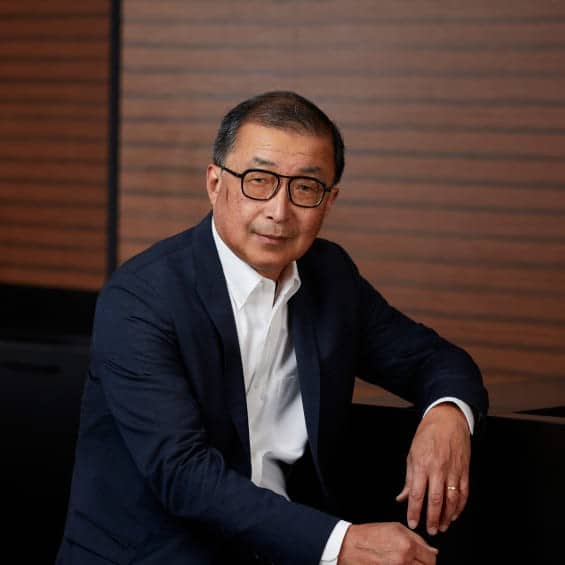 Principal
Tsutomu Ben Kishimoto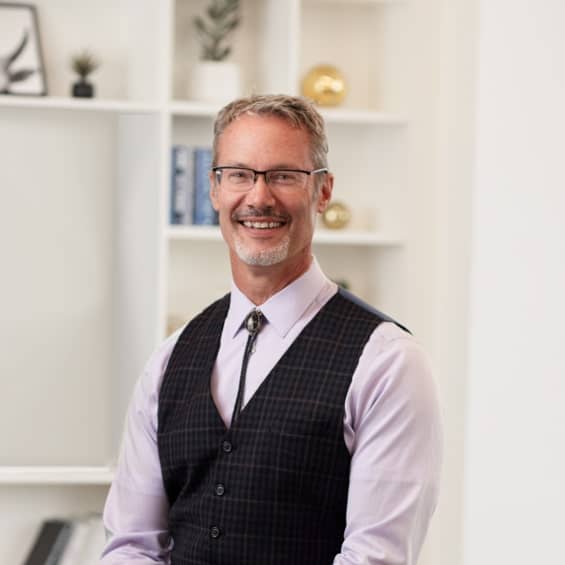 Principal
Tom Donaghy